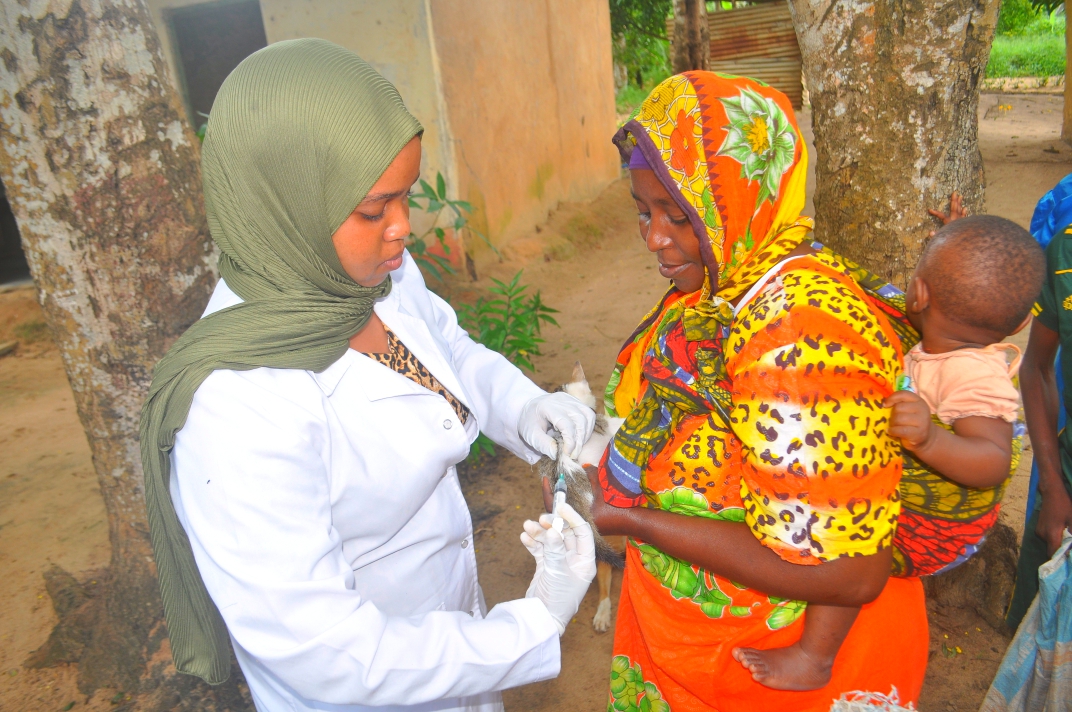 A successful Rabies vaccination program was carried in Kisarawe, Coastal region from 5th to 9th May 2021, with SUA participating through the College of Veterinary Medicine and Biomedical Sciences.
The Program, which basically launches a National Vaccination program against the Zoonotic disease was facilitated by different stakeholders including FAO, WHO, AFROHUN, SUA, MUHAS, MoLF, and Kisarawe District Council. Sokoine University of Agriculture participated through the College Of Veterinary Medicine and Biomedical Sciences with four Instructors and 30 veterinary students being involved.
The program targeted to university students in one health programs, and involved in-house and public training, public awareness campaign and vaccination of more than 2000 dogs and cats.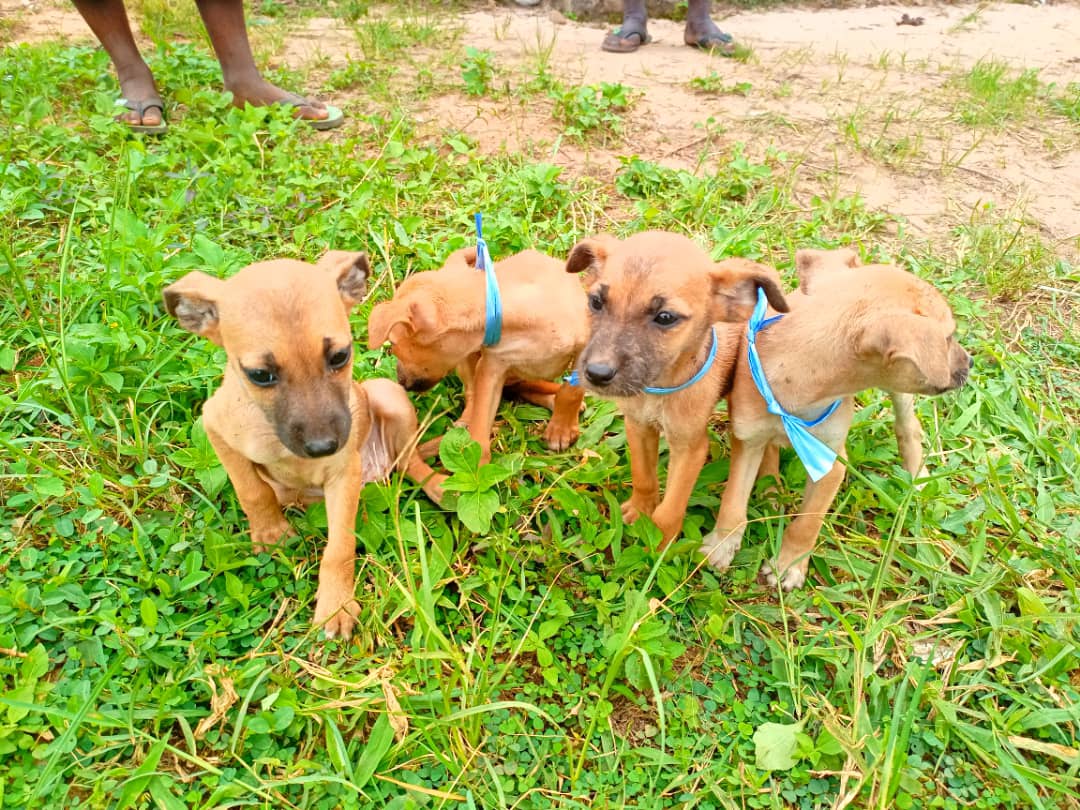 Vaccinated dogs were fitted a special neck collar for identifcation
The program which a motto "Linda Afya Yako na Jamii kwa Kuwachanja Mbwa na Paka" (Safeguard Yourself and Community Health by Vaccinating Dogs and Cats) marks the initial steps in implementation of a national wide campaign aiming at eradicating Rabies by the year 2030.
It is expected that the program will be carried out every year, harnessing the professional potential of University Students in protecting Tanzania Community against Rabies.
In her Inauguration speech, the Kisarawe District Commissioner, Ms Jokate Mwegelo thanked the stakeholders for choosing her district as the pilot area for the study, and promised to provide any necessary collaboration to facilitate conduction of the program.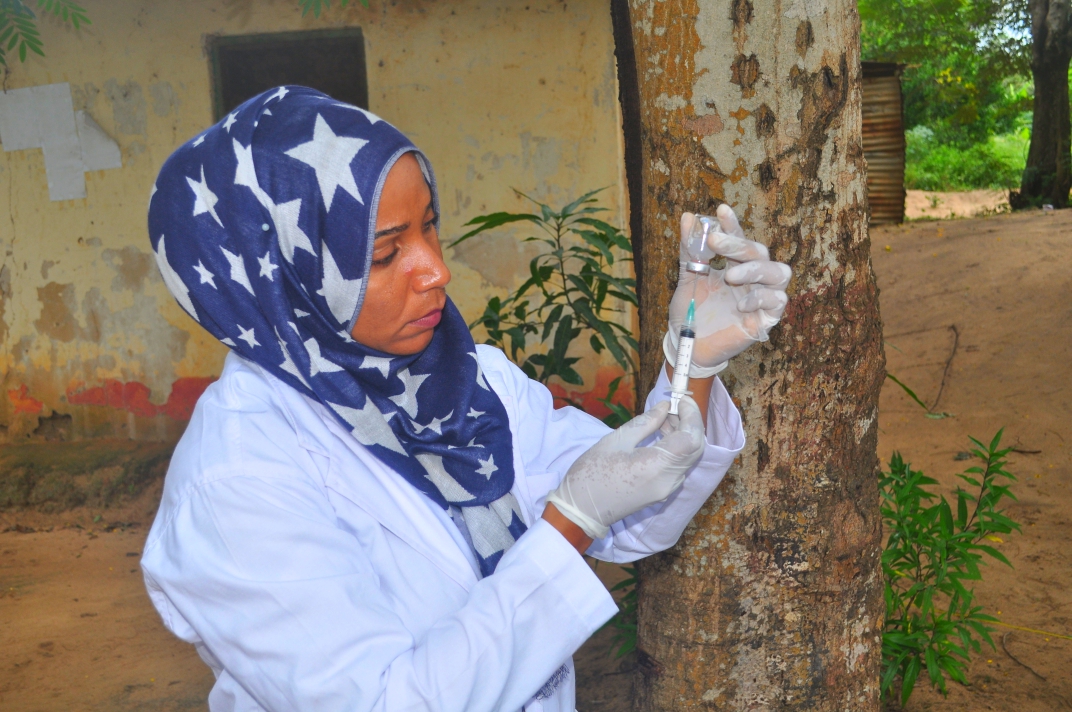 Dr Khadija Said Majid of SUA, participating in the vaccination program
In Tanzania approximately 1,500 people lose their lives every year due to the dog mediated human rabies infection. Rabies is among the six prioritized zoonotic diseases for Tanzania mainland, with control efforts coordinated through the One Health Coordination Desk hosted at Disaster Management Department in the Prime Minister's Office (PMO). In addition, a National Rabies Control Strategy exists to boost control efforts in Tanzania